Faculty-Librarian Collaborations: Integrating the Information Literacy Framework into Disciplinary Courses
A book developed in collaboration between AMICAL and ACRL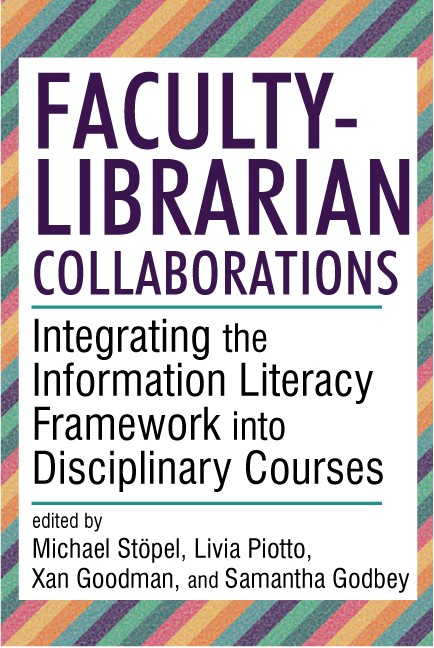 Faculty-Librarian Collaborations: Integrating the Information Literacy Framework into Disciplinary Courses is a book that grew out of the of librarian-faculty teams in the AMICAL workshop "Co-design: Integrating Information Literacy into Your Disciplinary Course" held in 2017, along with subsequent design work, assessment, and a survey of participants.
It is co-edited by Michael Stöpel (American University of Paris), Livia Piotto (John Cabot University), together with Xan Goodman and Samantha Godbey (both from University of Nevada, Las Vegas). Chapters were contributed by librarians and faculty from 9 AMICAL member institutions, and include case studies based on lessons learned and applied, and practical lesson plans developed collaboratively by librarians and faculty.
Published by the Association of College and Research Libraries (ACRL) , the book is available for purchase in the ALA Store in print or ebook format as of December 2020.
---
Review
---
Contents
Section I: Chapters
Section II: Case Studies
Section III: Lesson Plans