Venue
Every year the AMICAL Conference is held at the campus of a different member institution. For 2019, the Conference will be hosted by the American University in Cairo.
Venue and location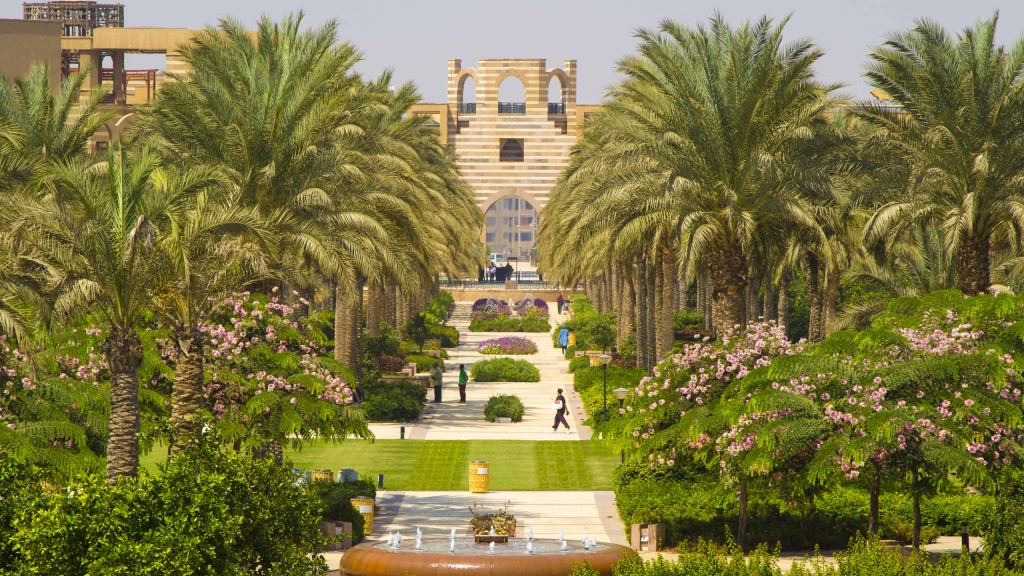 2019 marks the centennial of the founding of The American University in Cairo (AUC), as well as a decade since the move to its award-winning new campus located in the western suburb of New Cairo. At the heart of the New Cairo campus stands the AUC Library, home to the Main and Rare Books and Special Collections Libraries, and AUC's Center for Learning and Teaching, with conference facilities a short walk away. New Cairo lies about 40 kilometers from the city center and the famed Tahrir Square, where AUC's historic downtown campus (the site of the 2006 AMICAL conference) still serves as a hub for cultural activities and continuing education.
Address
American University in Cairo
AUC Avenue, P.O. Box 74
New Cairo 11835, Egypt
Tel.: +2 (02) 2615-1000
Fax: +2 (02) 2795-7565
Maps
Travel and transport
Consult the Travel & transport page.

Visa information
Consult the Visas page.
Letter of invitation
Should you need an invitation letter from the organizers when applying for a visa to attend the conference, indicate this by ticking the appropriate box when filling out the registration form.
Practical information about Egypt and Cairo
Language
Arabic is the official language of Egypt. English is typically spoken by those involved in the tourist industry, and staff at restaurants in neighborhoods like New Cairo or tourist areas.
Currency
The local currency is the Egyptian Pound (EGP). The US dollar and euro are the easiest foreign currencies to exchange in Egypt.
Attendees arriving at Cairo International Airport will find bank counters for currency exchange and ATM machines. As ATM machines typically pay out in the largest denomination, 200 Pound notes, you may wish to try to make some change at the currency booths as smaller shops and taxis (and vendors on the AUC campus) are often unable to make change for large notes.
ATM machines, currency exchange offices and banks are plentiful in Cairo and often provide a better exchange rate than is offered at the airport. There are also three ATM machines and a bank branch located at the AUC campus.
Some restaurants or shops, especially any that are part of a chain or associated with a hotel, will accept payment by credit card or debit card; this includes many vendors on the AUC campus and in the malls nearby. But many other vendors will accept only cash.
Electricity
Electricity in Egypt is based on the European standard 220V AC, 50HZ. Wall outlets can accommodate two types of plugs:
| | |
| --- | --- |
| European 2-pin | "Schuko" plug |
Time and Weather
The local time zone is GMT+2. The climate in Cairo at the end of March and beginning of April is usually pleasant and sunny, with average daytime high temperatures of 24°C to 28°C, while nighttime low temperatures average between 12°C and 15°C. A light jacket should be sufficient for wearing at night (and for indoor use, as air conditioning in many buildings at AUC and elsewhere is often set fairly low). Rain is unlikely but sandstorms, known locally as khamsin, may occur during this time.
Meals
Egyptian food shares similarities with the cuisine of the Eastern Mediterranean and other Middle Eastern countries. Meats like beef, lamb, chicken, and pigeon are commonly available in grills and other dishes. Vegetables and legumes have a large place in the local diet, in salads and dishes like rice-stuffed vine leaves, deep fried chickpea-based tamiyya cakes similar to falafel, stewed fava bean fuul, sesame-based paste tahina and a variety of other dips eaten with flat bread. The variety makes Egyptian food suitable for meat eaters and vegetarians alike. Local desserts are often honey-based but European/international style desserts are also common. Restaurants offer other Middle Eastern cuisines as well as Italian and Asian dishes.
A good selection of fruits, vegetables, dried fruits and nuts is available in shops and markets. Supermarkets offer what would be found in similar stores in the U.S. or Europe, with different brands (and prices). There is a supermarket on campus next to the Athletic Center.
Cafes abound, ranging from international coffee chains to local teahouses, and many cafes offer shisha (waterpipe with flavored tobacco). Alcohol is available in hotels and some restaurants and clubs; consult online menus to confirm. Stand-alone bars are uncommon outside of downtown (and those have a very local flavor).
Emergency contacts
Emergency Police – 122
Tourist Police – 126
Ambulance – 123
AUC Campus Medical Services – 2615-4000
Things to do
Egypt is famous for the world's greatest collection of ancient monuments, impressive medieval and Islamic architecture, and its hospitable residents. Deserts and the River Nile are central to Egypt's identity, and it possesses fine beaches and coral reefs. Cairo is one of the world's largest (population 25+ million) and most vibrant cities with numerous attractions and cultural offerings, and fine shopping opportunities.
More information can be found at the links below:
Sightseeing tours
Friday 29 March: Sound and Light show at the Giza Pyramids
The Sound and Light show provides a magical experience of the Pyramids of Giza at night and a unique experience about Ancient Egypt. Offered complimentary to all AMICAL 2019 attendees by AUC.
Schedule:
Pick up from the Conference Hotel: 16:45 (the bus will leave by 17:00)
Pick up from the AUC campus (for workshop attendees): 17:15 (the bus will leave by 17:20)
Sound and Light show: 19:00-20:00
Return to the Conference Hotel: 21:00
To sign up, send an email with your name (and any accompanying guest) by 20 March to this email: libevents@aucegypt.edu
Be advised that the nights in the desert are very cold so make sure to wear warm clothes.
Tuesday April 2: Alexandria
GTC Travel, the local tourist agency that is also handling hotel bookings, will organize a one-day sightseeing tour of Alexandria.
The price will be in the range of EGP 995–1300 (about 55-75 USD) per person, depending on the number of participants, and will provide a guided tour of the most important sites. More details can be found in the link above.
To sign up, send email with your name (and any accompanying guest) by 20 March to this email: reservation@gtctravel.org with "AMICAL Conference" in the subject.