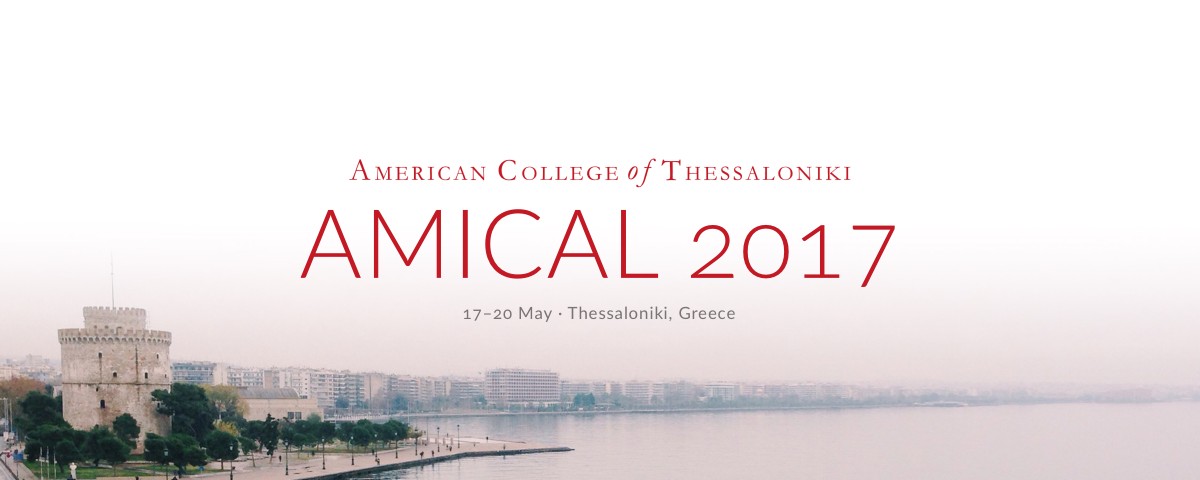 Centering on learning: Partnerships and professional development among librarians, faculty and technologists
Student learning, and students' critical engagement with their objects of study and research, are a core part of AMICAL member institutions' educational missions. This year the AMICAL Conference brings together faculty, librarians and technologists from these American international liberal arts institutions to envision how we can work together in more substantive ways to support that student learning.
The AMICAL Conference is always about intersections of faculty, libraries, and technology. This year, however, we're giving special emphasis to the spaces and programs where that intersection is made most concrete. Centers for teaching and learning, writing centers, faculty development programs, digital humanities initiatives, first-year-experience programs… such learning-focused programs and resources, increasingly common across AMICAL institutions, bring multiple stakeholders across campus into the same space, or at least the same conversation. That conversation is focused on how to improve teaching, how to improve learning, and how to better integrate libraries and technologies into our students' learning experience. In those spaces, librarians speak about information literacy and digital curation, technologists speak about digital literacy and student engagement, faculty speak about critical thinking and critical pedagogy. What ties those conversations together is our shared interest in how we engage with information in its various forms, and our shared goal of providing a critical — and exceptional — learning experience.
If you're a faculty or staff member at an AMICAL member institution, and those conversations strike a chord with you, join us for AMICAL 2017, this May at the American College of Thessaloniki!
Check out the program
This is the first of AMICAL's 14 annual conferences so far where faculty outnumber librarians and technologists as the primary speakers on the program. It's intentional. There are many librarians and technologists co-presenting with those faculty speakers, but the Program Committee has been aiming for topics that speak as equally as possible to faculty, librarians and technologists. From "Evolution of teaching and learning centers within AMICAL institutions", to "Podcasting Life 101", to "Interdisciplinarity, co-teaching, and information literacy", we think we've succeeded with that. Check out the provisional schedule to see if you agree.
You may notice that the first day (Wednesday 17 May) is only for committee meetings. If you're on one of those committees, your job now is to plan for a great, productive meeting. If you're not, then skip that day and come for the main program running Thursday through Saturday.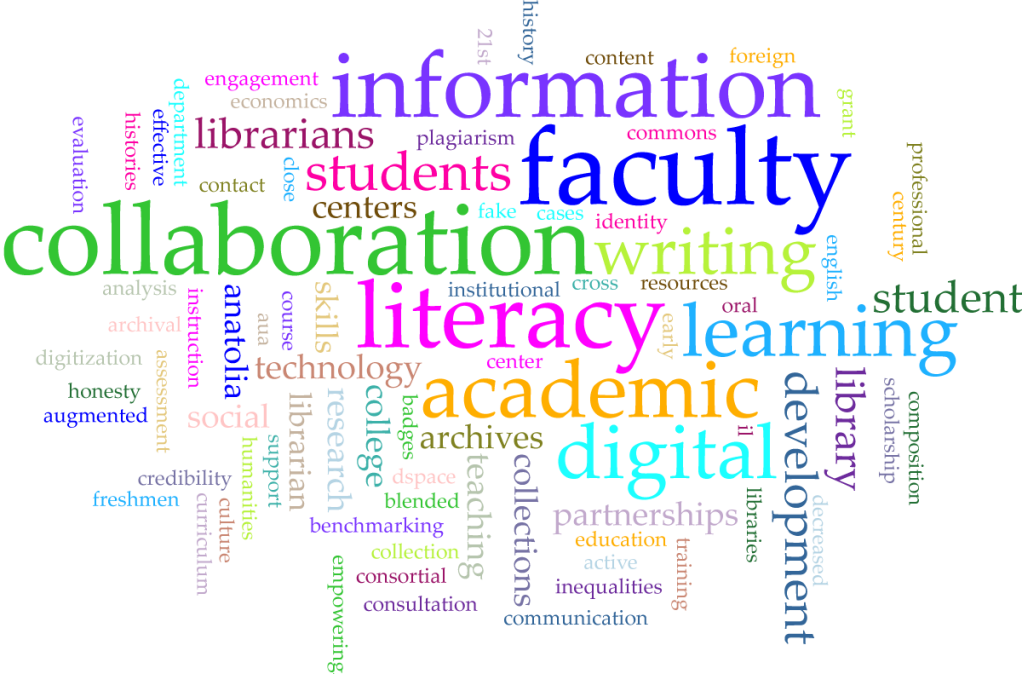 Register by 16 March
Interested? You've only got 2 weeks to register, so mark your calendar: 16 March is the last day to register.
Financial support has been expanded
The local organizers at ACT are working hard to make the conference a great experience for you. AMICAL, meanwhile is doing everything it can to enable as many of you to come. We've expanded our hotel support program so that all Full and Affiliate members now have a way to benefit in some way from hotel support — you just need to be either in an active conference role or willing to share a room.
Full, Affiliate and Network members all benefit from some level of registration fee coverage as well.
See Financial support to see what you're eligible for, and how to benefit.
Cost-saving suggestions
Not eligible for financial support? Looking for ways to participate without breaking the bank? Here are some suggestions:
Share! Coordinate with colleagues to share a hotel room and any ground transportation you may be taking.
Get a free ride from the airport. Take advantage of the free grouped shuttle pick-ups from airport to hotel on arrival (provided by ACT — see Transportation from the airport to the hotel)
Find cheaper accommodations. We're encouraging members to stay at the Met Hotel, as it was selected by the organizers to provide the best experience for conference attendees as a group, and frankly it will make the logistics of managing the group easier. But we understand that it may not be possible for all attendees, so feel free to explore these recommended alternatives.
Join a tour
Our hosts at ACT have organized several optional tours to help you discover the rich culture and geography of Thessaloniki and its surroundings.
Welcome to Thessaloniki (6pm Wednesday): A free tour of the old and new city of Thessaloniki, led by Lamprou Daphne, Art History instructor at ACT.
Vergina and Mount Olympus (9am-6pm Sunday): A day-long excursion combining culture, nature and Greek gastronomy.
Find out more about these under Sightseeing tours.
Stay updated
For the latest news on the event, keep an eye on the conference site, follow us on Twitter, and (for members) check out AMICAL Connect regularly.