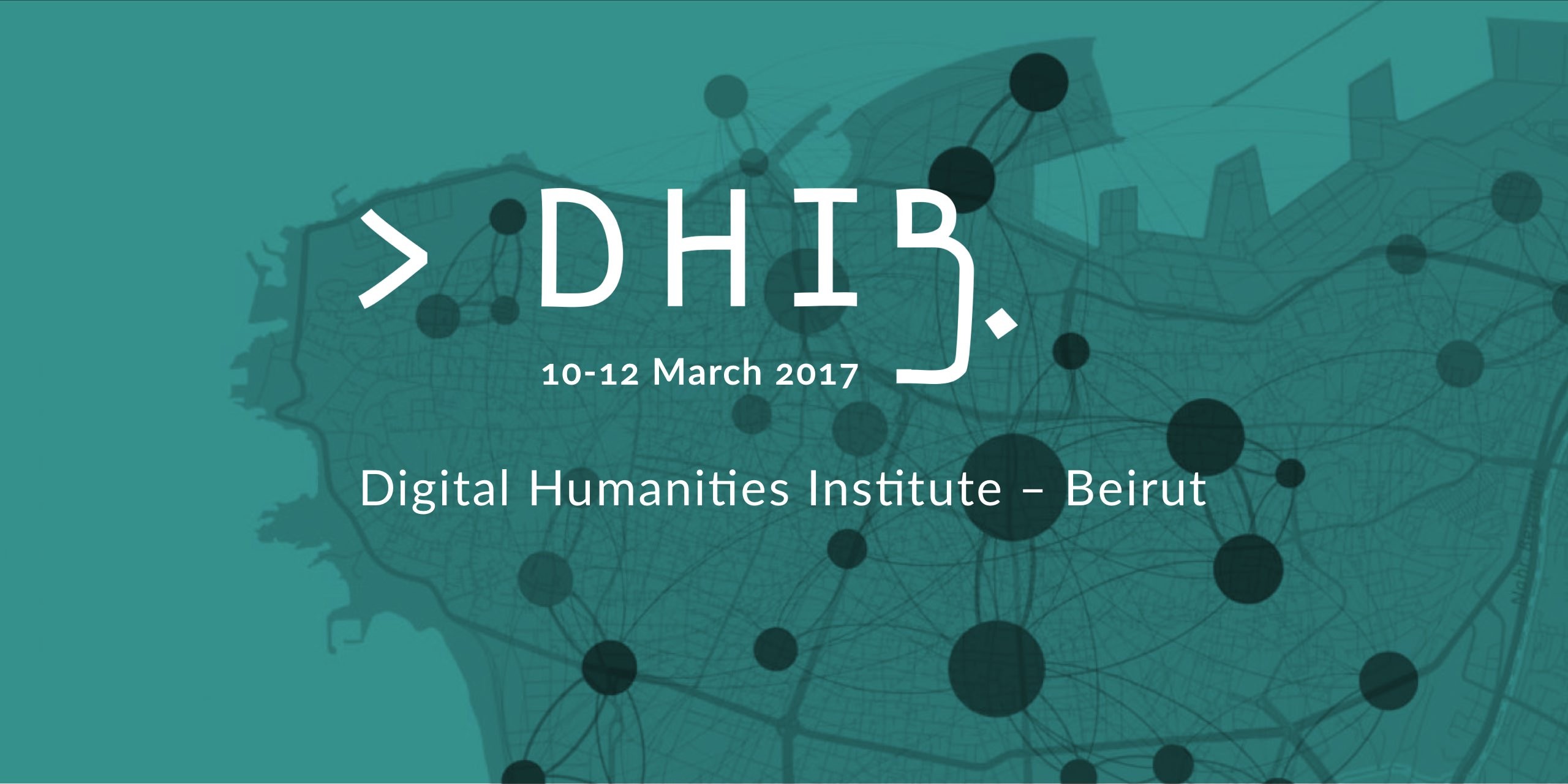 The Digital Humanities Institute – Beirut (DHI-B) 2017 is starting tomorrow. There is a large cohort of AMICAL members participating in this event, but if you aren't able to attend in person, you can still watch the two keynotes live.
Friday, 10 March, 9:30–11:00 (see local time)
Digital Humanities in the Arab World: Current Context and Future Perspectives
David Joseph Wrisley, Associate Professor of English (AUB) and Visiting Associate Professor of Digital Humanities (NYU Abu Dhabi)
Saturday, 10 March, 9:30–11:00 (see local time)
Automatic Recognition of Proper Nouns in Arabic?
التعرف الآلي على أسماء العلم باللغة العربية؟
Ghassan Mourad, Professor of Computational Linguistics (Lebanese University)
---
Note that the Friday keynote will be in English, while the one on Saturday will be in Arabic with simultaneous English interpretation.

The link to watch livestream is http://www.aub.edu.lb/live