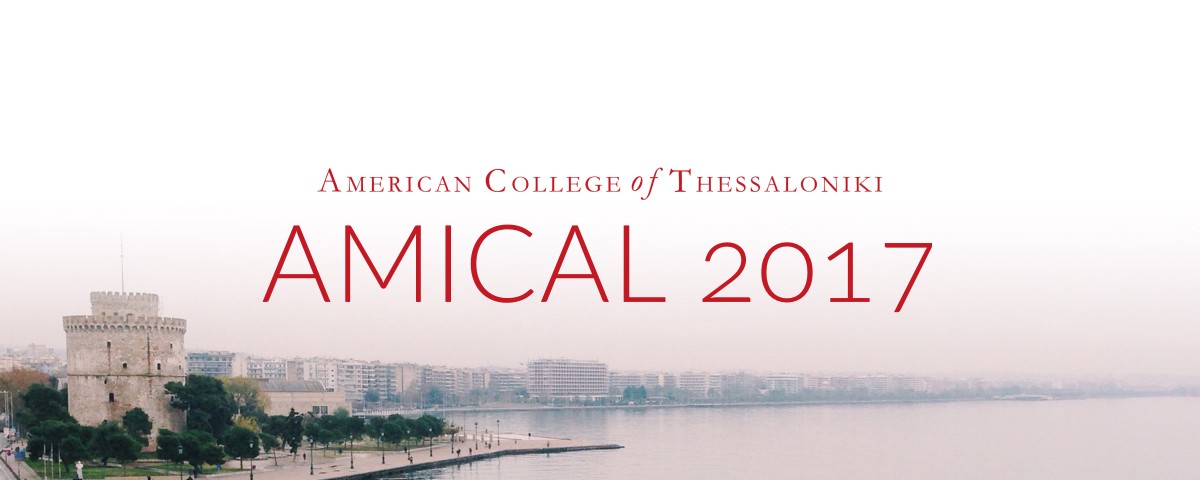 You know that you could participate in parts of AMICAL 2017 online, but you want to get more involved than that: you want to participate in person and be one of the people that are making the Conference happen. If that sounds like you, then AMICAL has 3 financial support programs that may be able to help cover the costs of your participation: travel support, hotel support, and registration waivers.
Full information about those programs is on the conference site, but I want to draw your attention to the travel support program, open for applications only through this week.
Travel support (apply by 19 February)
AMICAL can provide support for about 20 participants' airfare to attend the Conference. These will be reviewed competitively, so if you apply, be sure to follow the guidelines carefully.
Eligibility and conditions
Before you apply for travel support, make sure all of the following are true for you:
You're from a Full or Affiliate member institution
Your institution has committed to funding at least one other colleague
You yourself have filed a request for local funding already
You're willing to volunteer to help out onsite with things like session convening
Application review criteria
We're looking to support people who will contribute in very active and meaningful ways to the quality of the conference. This could be a speaker in the scheduled program, but it could also be a committee chair, someone with an idea for a collaborative project to propose to other members, or some other kind of active role.
We're also looking to support people who will balance out the group of participants across member institutions and across roles (faculty/librarian/technologist/etc.).
How to apply
Follow the steps outlined on the Financial support page, and submit your application by 19 February at the latest. No late applications will be considered.
That may sound like quite an obstacle course of requirements, and it's true that AMICAL's travel support program is not going to be accessible to everyone who would like to attend. But the goal here is one I think all members can get behind: making sure that our conference is as good as we can make it, enriched by diverse participation, in spite of difficulties of local travel funding.
And the good news is that the form itself is not long…
Go to the Financial support instructions & form
Hotel support & registration waivers
The hotel support and registration waiver programs open 24 February as part of the registration form, and they can support a much larger number of member attendees than the travel support program. You will not be able to request these forms of support before then, but you can find a full explanation of these programs – including who is eligible for which type of support – on the Financial support page.