This post was edited to reflect the change of event dates to 17-20 May 2017.
I'm excited to share the news that our next annual meeting and conference, AMICAL 2017, will be held 17-20 May at the American College of Thessaloniki.
Our theme will be "Centering on learning: Partnerships and professional development among librarians, faculty and technologists".
The first day, 17 May, will be open only to committees with meetings scheduled that day. The open program of presentations, workshops and discussions will run over the three days of 18-20 May.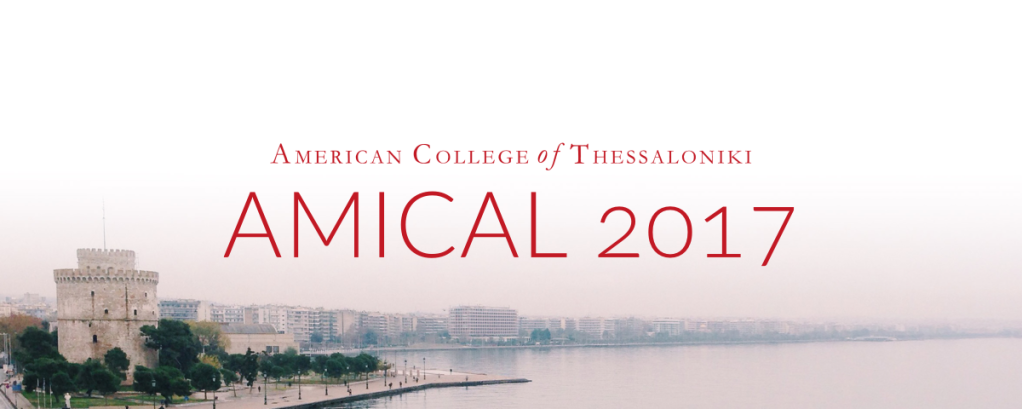 We've just launched the AMICAL 2017 page with basic information and a beautiful view of the locale awaiting us! (Evi Tramantza, library director at ACT and local organizer, assures us that it will be even more beautiful, with lovely weather, when we arrive.) Save that link, since it's where we'll build out the full conference site in the coming months, and use the social media links to stay connected for conference news.
About the Conference
Through AMICAL, our member institutions collaborate on the development of library, technology and curricular resources. The AMICAL Conference is where the vision for this work takes shape — and where the foundations for this work are laid.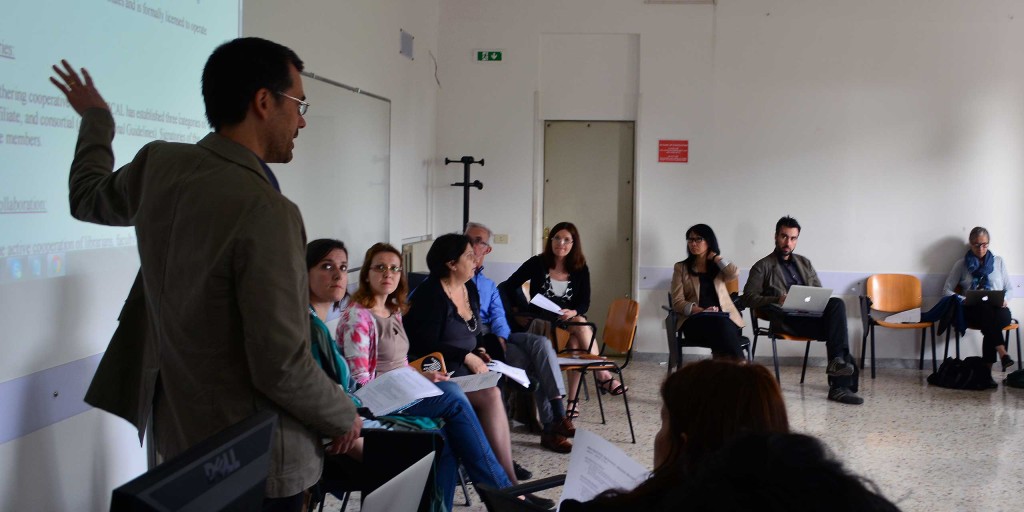 Our conference brings together faculty, librarians, technologists and others who are passionate about improving the learning experience of their students. Given the geographical spread of AMICAL members, this is the only moment in the year when we're able to meet face to face as a group, and the quality of the program is therefore critical. The program must also respond to the unique challenges and rich opportunities of AMICAL members: institutions with highly international student and staff populations, adapting the American liberal arts curricular model to diverse regional environments.
Centering on learning: Partnerships & professional development among librarians, faculty & technologists
Evi and the ACT organizing team wanted to give special focus at the Conference to librarian-faculty collaborations around professional development. At the same time, AMICAL as an organization has been developing an increasing focus on faculty development, in particular as it relates to digital pedagogy, information literacy, first-year-experience programs, and collaborations in general of faculty with librarians and technologists. More and more instructional designers, faculty developers, and leaders of centers for teaching, learning, or writing are getting involved with AMICAL.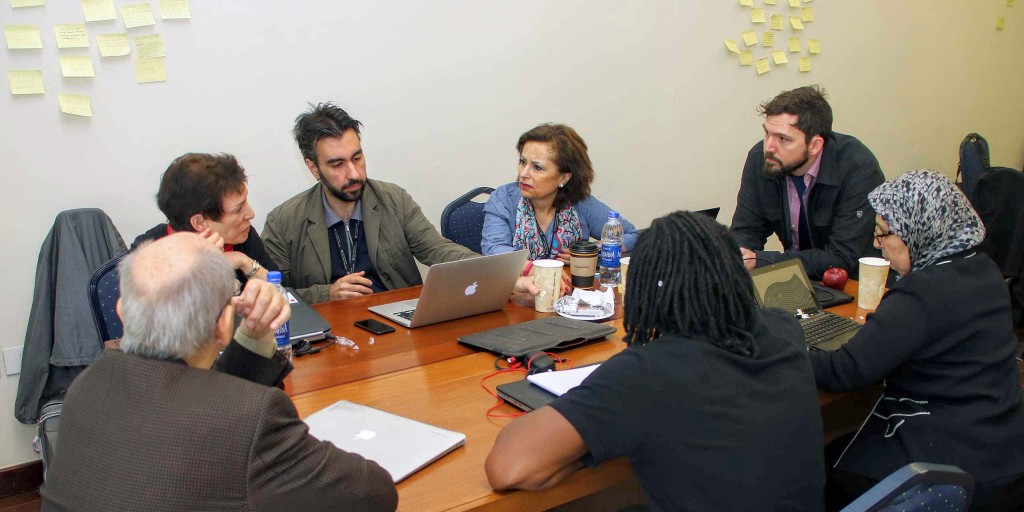 We wanted the program to accommodate all kinds of cooperation connecting faculty development to AMICAL's mission, including spaces (like centers for learning and teaching) but also programs and resources. We hope that members will find an inspiring opportunity within our theme, both to share what they know, and to acquire and develop new ideas to put into action at their institutions.
Shaping the conference program
The Program Committee includes representatives from ACT, AMICAL Administration, and each of the four committees most closely related to the theme:
Digital Pedagogy
Digital Scholarship
Information Literacy
Professional Development
These folks are responsible for selecting invited speakers, framing the call for proposals, reviewing proposals, and scheduling the program. All AMICAL committees will be solicited for input on the program, however, not only those represented directly on the Program Committee.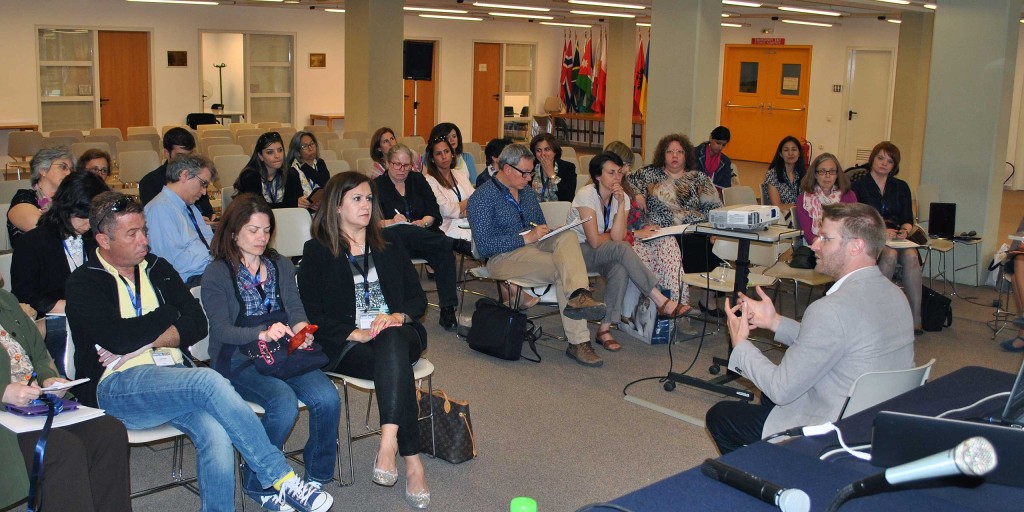 Although the theme will steer the development of the program, other topics related to AMICAL's mission and of broad interest to our members will also be included. And to make strategic use of the Conference for moving forward AMICAL's collaborative work, we'll also give ample time to our committees for developing and advancing their goals.
We're paying special attention this year, however, to the daily rhythm of the program, since AMICAL is an intense event where attendees participate continuously for three or four days. We'll be making sure there's enough downtime and informal meeting time to allow everyone to re-energize and engage as actively as possible with scheduled sessions.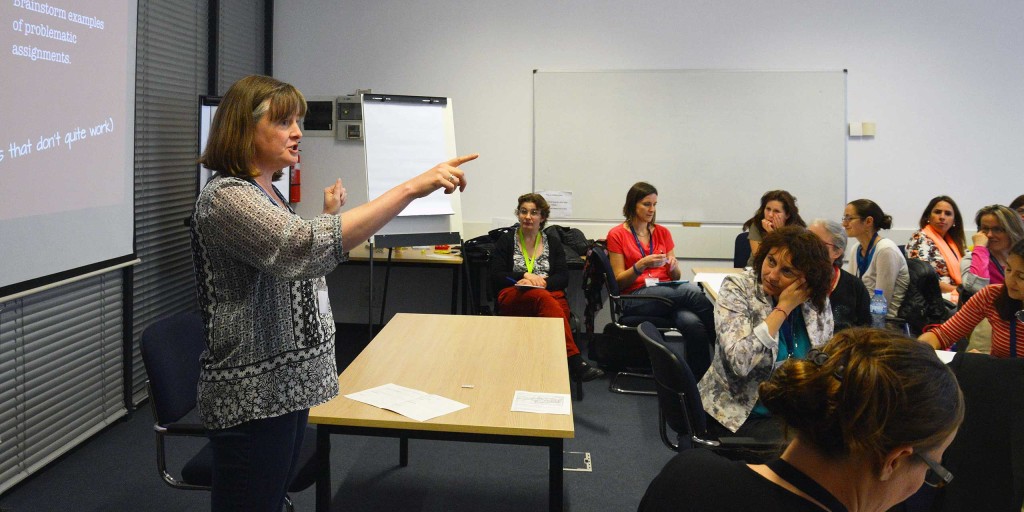 What's next?
Send us your ideas! The Program Committee will be working over the next few months on the general shape of the program, the selection of invited speakers, and the call for proposals to go out in the late fall. We'd love to have suggestions from members as we work on these.
Any of the following input would be welcome:
Suggestions for invited speakers: Do you know someone who can speak effectively, engagingly and with expertise related to our conference theme? Send us some information about them, including links to professional bios and recent recordings of speaking engagements.
Suggestions for shaping the program: If you're an AMICAL member and have a suggestion related to the conference program, don't hesitate to get in touch.
Post your ideas under the "Suggest ideas" topic in AMICAL Connect and the Program Committee will consider them. If you're not an AMICAL member, you can make suggestions through our contact form.
Finally: Block the dates, AMICAL members — in person or online, you won't want to miss this event!