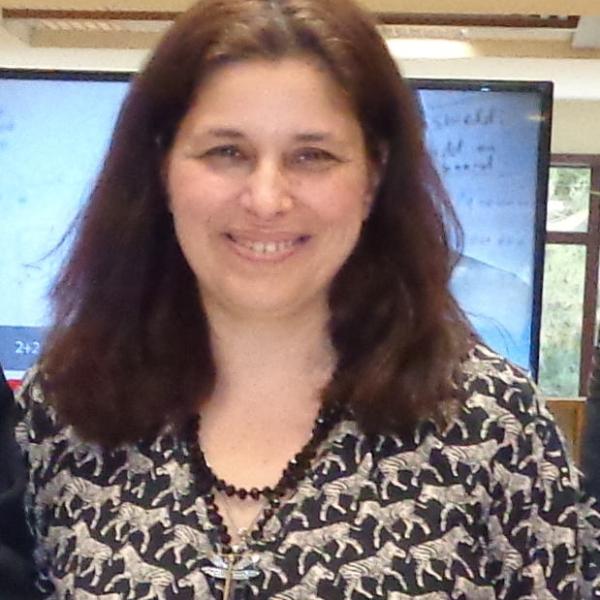 Evi Tramantza
Director of Libraries
American College of Thessaloniki
I am currently the Director of Libraries and Archives at Anatolia College, Thessaloniki, Greece. I have good experience in leading library services, budgets and finances including 6 years of holding a senior position in a high ranked UK University Library. I look after four libraries the Elementary Library, the Eleftheriades Library (High School and IB) and also Bissell Library (American College of Thessaloniki), the Pinewood International School Library as well as the Historical Archives of Anatolia. I hold a PhD from the University of Sheffield on Information literacy perceptions and needs, an MSc Econ in Information and Library Studies from the University of Wales. I also hold a Bachelor of Arts in English Literature and a teaching qualification (TEFL). I am a Chartered librarian (MCLIP, Chartered Institute of Library and Information Professionals, CILIP, UK). I am a member and mentor of CILIP. I have been a reviewer for the Journal of Information Literacy. I have experience as an active member of two UK Academic Libraries groups' committees.I am the chair of the OCLC committee and also a member of the Leadership and Assessment committee in AMICAL. | am currently the chair of the EMEA OCLC Council and the OCLC Global Council. I have worked in Education in various positions for the last 33 years, have long career in teaching and a strong interest in learning and its impact on people's lives.
Personal pronouns: She/her/hers
Interests: I am very interested in Library Advocacy, Library leadership, Information Literacy, Innovation in Libraries, Professional development of Librarians, Spaces, Writing Centers, Archives and Partnerships in Academia.
Contact
Members Council
Committees
Sessions
Event attendance
Blog posts