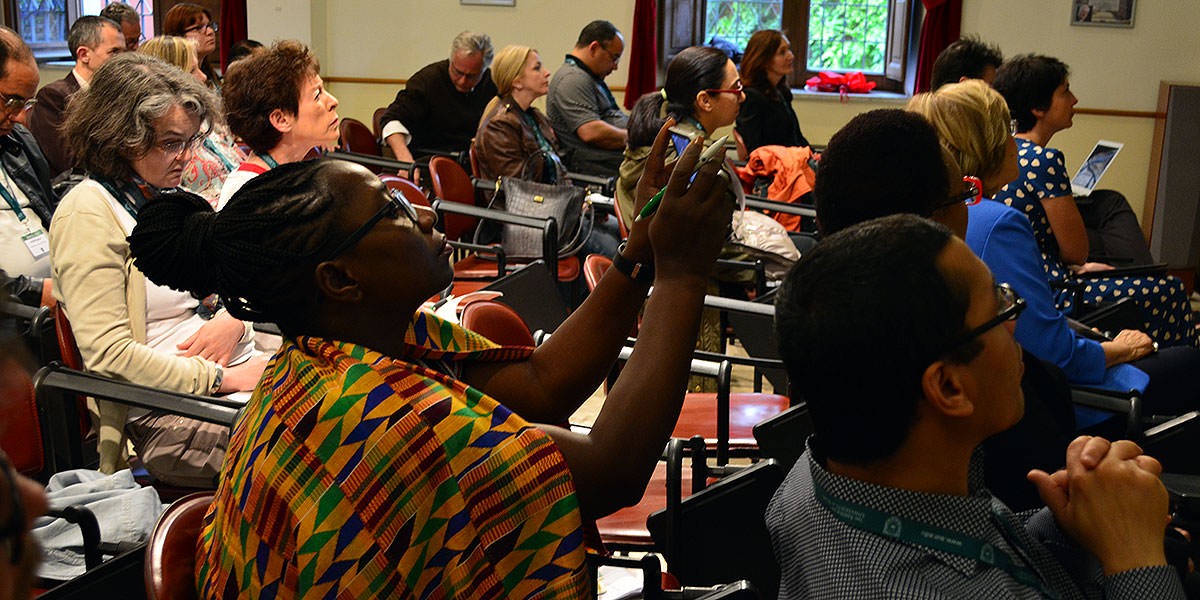 AMICAL 2016, our annual conference, wrapped up almost three months ago. Since then many of the participants have been busy writing blog posts and gathering other material from the event. Here is a thorough collection:
Blog posts
Invited workshop leader Laurie Allen posted Tips for Learning Tools for Librarians as well as a reflection on AMICAL 2016.
Jim Groom posted a reflection on his keynote Small is Beautiful: A Study of Ed-Tech as if People Mattered.
With Maha Bali, Jim co-wrote a post about the session they presented together, Does EdTech have an ethos? And why should I care? Jim also posted a follow-up. Rrezarta Xhaferi responded to this session with Should Education Have a Soul?
Maha wrote about her one-day whirlwind attendance, Rome in a Day, as well as a post on Preparing Audience-Sensitive Presentations and Workshops, derived partly from her experiences at AMICAL.
Titia van der Werf reflected on her own attendance through a story about the spirituality of libraries.
While Jeff Gima, the consortium's director, adapted his opening remarks as The AMICAL 2016 program: the library, the digital, and the human.
Everything else
Recordings to the keynotes and selected sessions are available on YouTube.
Reports from the event have found their way onto AMICAL Connect, our members-only forum. Several attendees posted session and unconference reports. Committee chairs wrote up committee reports, based on their 5+5 presentations during the conference's closing session.
Photos from the event are available on Flickr.
Finally, Dimitris Tzouris has woved a number of this material in a Storify.
---
Thanks to everyone who has contributed by reflecting in writing or helping to gather material from the event. If I've missed anything, let me know.
I hope to see you all at our next conference which will be hosted by the American College of Thessaloniki. In the meantime, there are a lot of programs and initiatives led by AMICAL's committees to keep us engaged in libraries, technology and teaching.