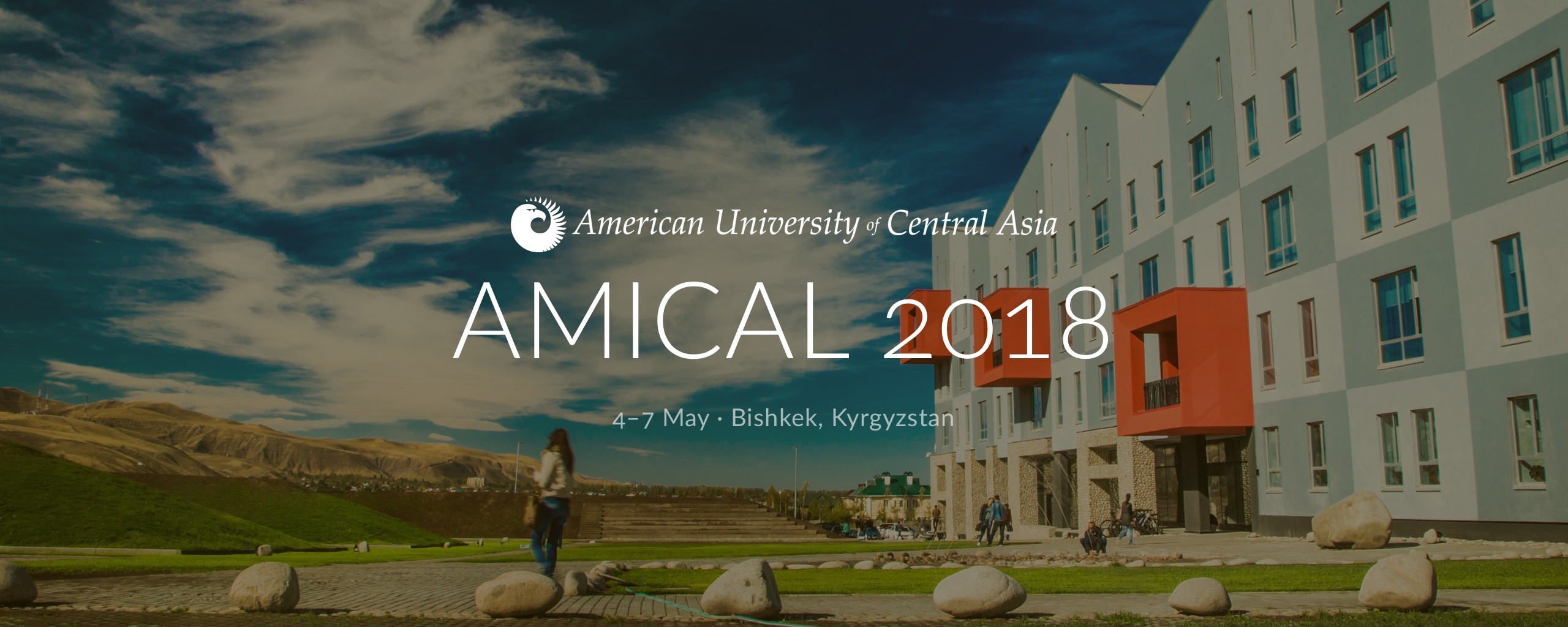 Mark your calendars for 4-7 May 2018! The American University of Central Asia has graciously agreed to host our next AMICAL Conference, and we hope to have as many AMICAL colleagues as possible join us for the event, whether in person or online.
What's in the future for education at international liberal arts institutions? What's changing in the ways that students and faculty acquire, use, create and share information and scholarship? This year's conference will set the stage for AMICAL members to engage with each other and with invited experts on those questions — and on many other questions related to libraries, technology and learning at our member institutions.
Basic information about the event is provided on our just-launched AMICAL 2018 page. Information for sponsor-exhibitors will be posted shortly. We'll launch the full event site later this fall with an overview of anticipated features of the program, a call for proposals, and information about financial support, accommodations and the venue.
In the meantime, visit the AMICAL 2018 page to find out how you can send suggestions for shaping the program and how to stay in touch with conference updates.