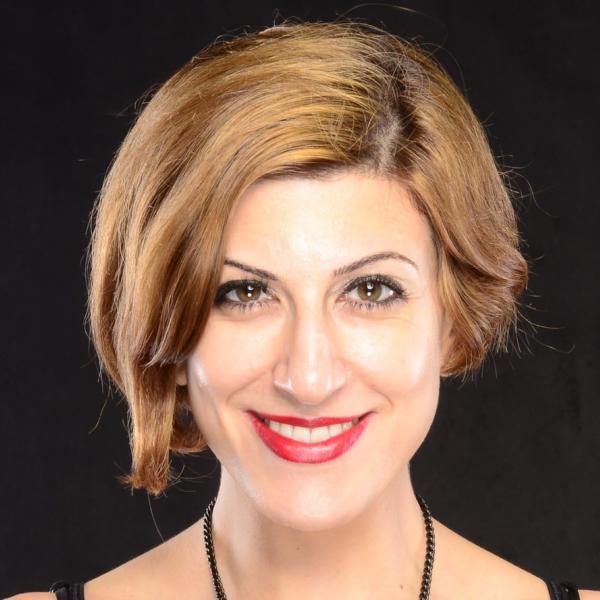 Jasmina Najjar
Instructor
American University of Beirut
In A Nutshell:
Communication skills instructor, former program coordinator, copywriter, journalist and author. Film and technology geek. Digital pedagogy fan.

The Long Version:

Raised in London, I moved to Lebanon and graduated with high distinction from the American University of Beirut (AUB) in 2000 (BA in English Literature). I went back to the UK to pursue my MA in Literature, Culture and Modernity at Queen Mary, University of London. My thesis was on fragmented Lebanese identity in the translated works of Rashid Al Daif (published in 2011 as a book).
Since 2002, I have worked as a journalist, becoming an editor-in-chief, and as an advertising copywriter, becoming a senior conceptual copywriter with major pan-Arab accounts. I also taught English and Cultural Studies at university level on a part-time basis.
I now focus my energies on teaching English communication skills at the American University of Beirut (AUB). One of the first to teach courses in blended format at AUB, I have an avid interest in the use of technology and social media in education. My work on gamification in higher education attracted the attention of the local press. Over the years I have worked on curriculum and faculty development during my tenure as a course coordinator and program coordinator.
I am one of the editors of Shades of Gray and After Words (the 2nd and 3rd editions of AUB English Department's reader for Academic Writing), the author of Beirut Knights (published December 2013), and a contributor to monthly magazine publications. Passionate about film, I was also a jury member for the second Lebanese Cinema Movie Guide Awards, represented Lebanon on the Critics without Borders panel at the fifth Malmö Arab Film Festival, and am a co-founder of The Movie Buffs Critics.
Interests: digital pedagogy, information literacy, composition and rhetoric, technical communication
Contact
Committees
Sessions
Event attendance