Generative AI tools in higher education: Disruptors and innovators? A virtual forum
This event is organized by the OSUN Library Resources Program and generously made available to AMICAL members.
In this webinar, two academic librarians will share how generative artificial intelligence tools like ChatGPT are disrupting and innovating library services, especially information literacy. How should librarians think about the roles of library instruction and information literacy when it comes to artificial intelligence? What are some opportunities and challenges in teaching generative AI tools in library instruction? This virtual forum will explore these questions and learning resources for librarians to consider. Bring your questions and thoughts to this interactive session!

Speaker bios
Raymond Pun (he/him) is the academic and research librarian at the Alder Graduate School of Education, a teacher residency program in California, where he supports library services by engaging with residents and teacher educators. Ray holds a Doctorate in Education from Fresno State, a Master of Library Science from the City University of New York - Queens College, a Master of Arts in East Asian Studies, and a Bachelor of Arts in History from St. John's University.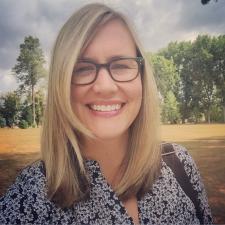 Laurie Bridges (she/her) is an instruction and digital initiatives librarian at Oregon State University, where she supports library outreach by providing instruction and support to faculty and students about learning technologies such as generative AI. Laurie holds a Master of Library and Information Science from the University of Washington, a Master of Science in College Student Services Administration from Oregon State University, and a Bachelor of Science in Education in English from the University of Nebraska-Lincoln.