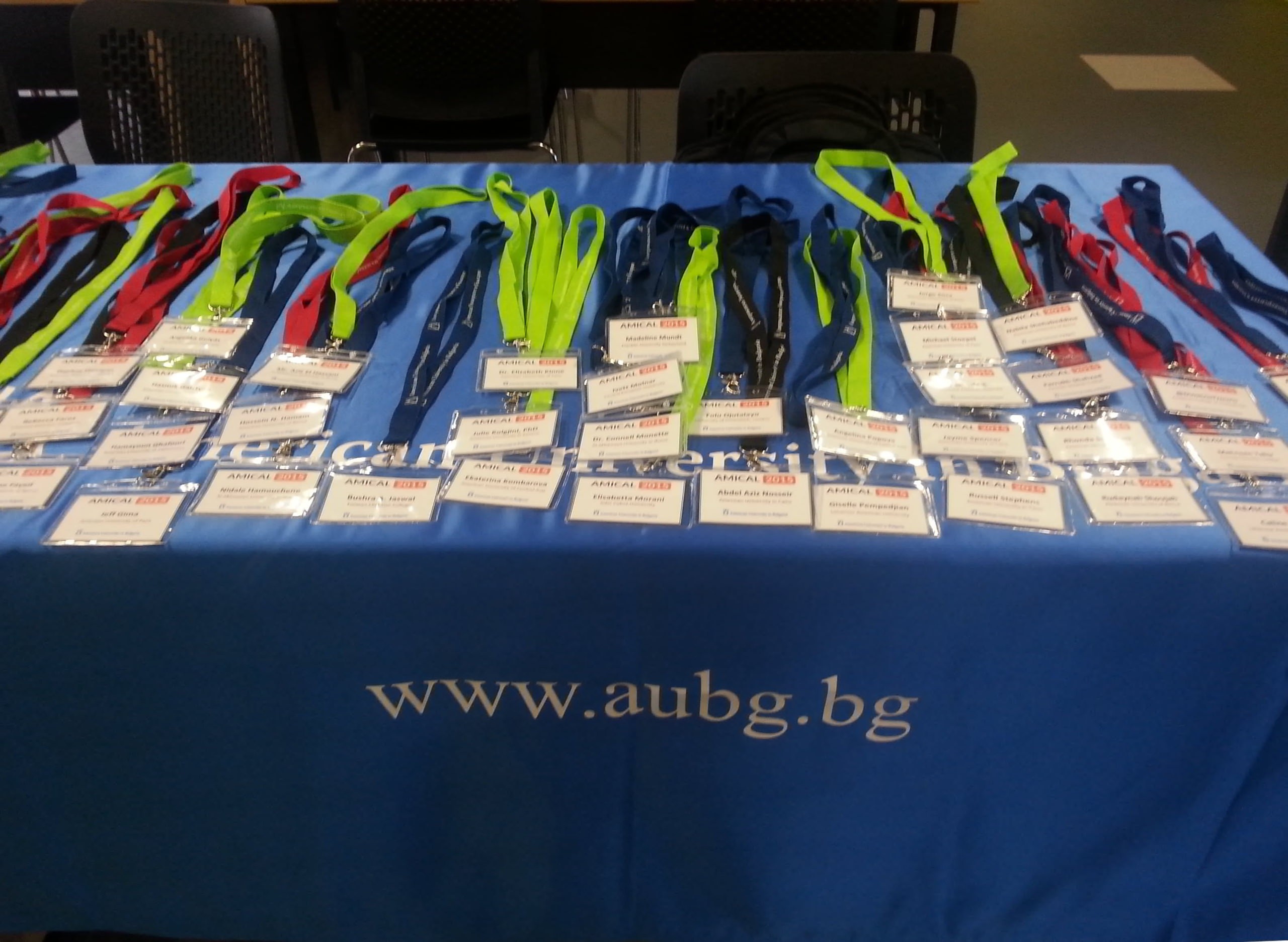 AMICAL 2015 conference has started with the warmest salutation and welcome from the AUBG staff. Participants started to arrive at the beautiful campus, and they were ready to venture into the conference.
The first meeting included the coordinating committee. Thereafter, the authentic Bulgarian lunch was served. At 13:30, it was the time for the council committee; future plans, grants, AMICAL collaborative environments, standing committees and other topics were actively discussed, leaving the attendees with vigorous thoughts and ideas to implement. The day ended with the group splitting for the individual standing committees meeting. The purpose of this meeting was to reiterate the goals of the committees and to set the action plan for the following year.
The social event that followed was the best way to conclude the day.
Photo by Gergana Atanasova