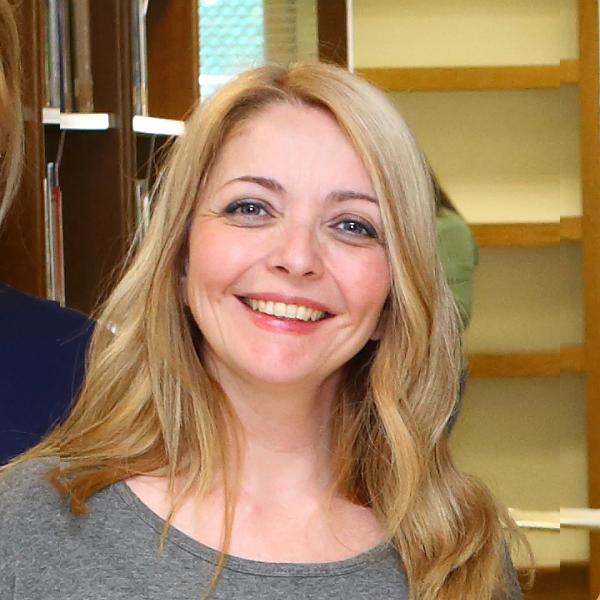 Liza Vachtsevanou
Library Operations Coordinator
American College of Thessaloniki
I have been working at the Bissell Library, Academic Library of ACT for the last 17 years, since 2002. During these years I have been assigned with both operational and librarian duties including public assistance to students, faculty, staff and other patrons in their research papers and additional needs from the library. Several hours daily are assigned working at the Circulation Reference desk of the library.
Responsible for all the Administrative Processes of the library (writing and maintenance of incoming/outgoing correspondence, mail, budgeting procedures, budget preparation, generation of reports for Board of Trustees, invoices processing, books processing, ordering supplies/books, building issues etc.). Also I am the contact person for coordinating all the cultural and academic events and workshops which take place in the library.
Works close with the Library Director. Retains constant communication with many Anatolia/ACT departments (accounting department, maintenance department, Anatolia library, marketing department, International Programs office, etc.)
From September 2015 until July 2017 due to the absence of a permanent Library Director undertook, in agreement and collaboration with the Vice President for Cross Divisional Programs & COO for Planning & Innovation a new role as the Library administrative supervisor and was responsible for all the organizational and managerial duties and responsibilities of the library and assured its smooth operation at all times and conditions.
From June 2014 until August 2015 also served, with much enthusiasm and dedication as the Interim Coordinating Committee Secretary at AMICAL.
Member of the Program Committee and Organizing Committee for organizing the AMICAL 2017 conference at ACT.
Currently attending courses on distance learning with the aim to receive an MA degree in Library and Information Studies in the near future.
Contact
Sessions
Event attendance