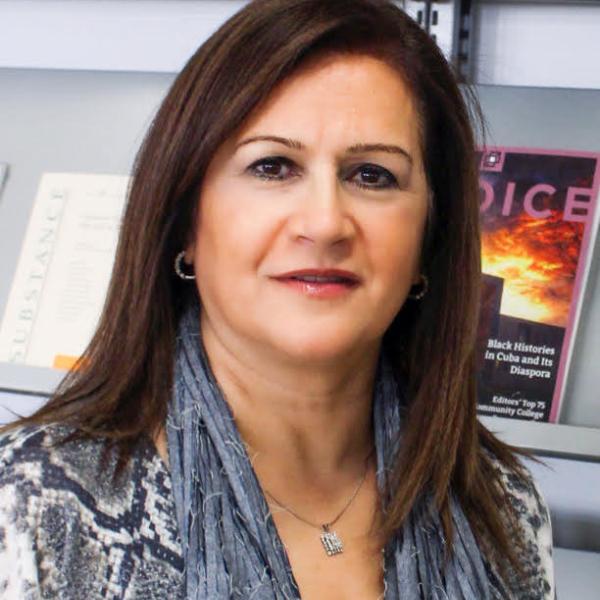 Hweida Kammourié
Director of Collection Management
Lebanese American University
Dr. Hweida Kammourié is the Director of Collection Management Division (CMD) at the Lebanese American University (LAU) Libraries, Beirut-Lebanon since September 2018. She is in charge of the CMD units, namely: Serials/Electronic Resources, Collection Development, Acquisitions, Cataloguing and Archives. Before tackling the new role as Collection Management Director Hweida was very active in marketing LAU Libraries resources and services, with focus on social media.
She is the Chair of the Lebanese Academic Library Consortium (LALC). Hweida attended the EDUCAUSE Leading Change Institute (LCI) program in 2013. She holds a Masters in Management of Library and Information Services from the University of Wales, a Masters in History from Paris IV (La Sorbonne), and a PhD in Library and Information Science from the Lebanese University.
Hweida worked in corporate and academic environments, and has several papers and workshops presented in different conferences. She volunteered as Proposal Reviewer for EDUCAUSE 2014, 2015, 2016, 2017, 2018 and 2021 Conferences, and served as a board member in several library advisory boards.
Hweida chaired the Scientific Committee of the First Electronic Resources & Libraries (ER&L) Conference - Middle East Chapter in Dubai on October 2019.
Personal pronouns: She/her/hers
Contact
Sessions
Event attendance