Library Directors Forum with R. David Lankes – From serving to saving
One might focus on what serving communities look like after the pandemic, but in truth those that we serve and our own colleagues are regularly dealing with trauma and stress. Land wars in Europe, widening ideological gaps, climate crisis, a growing distrust of expertise are all creating a persistent atmosphere of crisis. In such a world, libraries cannot pretend to be neutral and must look beyond documents to seek solutions. This talk will discuss switching from transactions to relationships, from empathy to compassion, and from information to knowledge and action.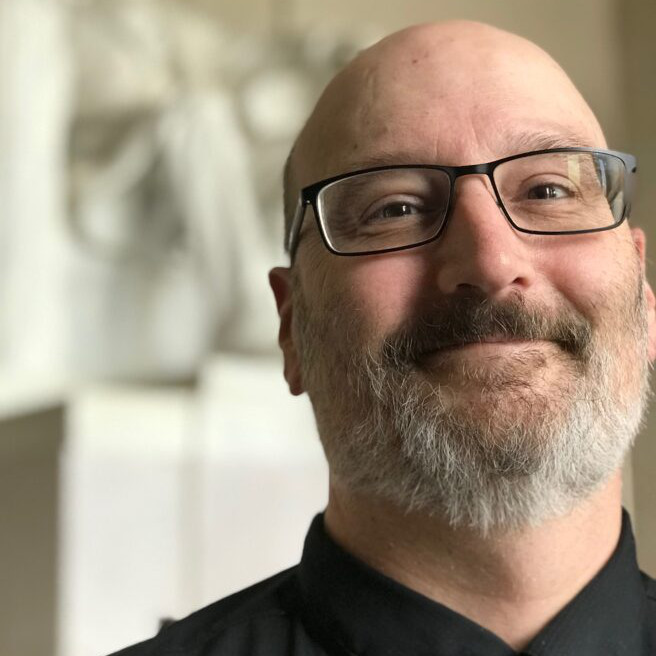 Speaker bio
R. David Lankes is the Virginia & Charles Bowden Professor of Librarianship at the iSchool at University of Texas at Austin. Lankes has always been interested in combining theory and practice to create active research projects that make a difference. His work has been funded by organizations such as The MacArthur Foundation, The Institute for Library and Museum Services, NASA, The U.S. Department of Education, The U.S. Department of Defense, The National Science Foundation, The U.S. State Department, and The American Library Association.
Lankes is a passionate advocate for libraries and their essential role in today's society earning him the Reference and User Services Association Isadore Gilbert Mudge Award for distinguished contribution to reference librarianship in 2021 and the Ken Haycock Award for Promoting Librarianship in 2016. He also seeks to understand how information approaches and technologies can be used to transform industries. In this capacity he has served on advisory boards and study teams in the fields of libraries, telecommunications, education, and transportation including at the National Academies. He has been a visiting fellow at the National Library of Canada, The Harvard School of Education, the French national library school Enssib, and was the first fellow of ALA's Office for Information Technology Policy. His book,The Atlas of New Librarianship won the 2012 ABC-CLIO/Greenwood Award for the Best Book in Library Literature.
Who should come? This meeting is intended for library directors at AMICAL member institutions, or another librarian with leadership responsibilities delegated by the library director to participate in this forum.
How to attend the meeting: A calendar invite with meeting link has been sent to all AMICAL library directors. If you believe you should have received this invite, but have not, contact us.
The platform will be Zoom, which may require installation in advance of the event. Review our online event guidelines to ensure you are set up to participate with a microphone and/or web cam.