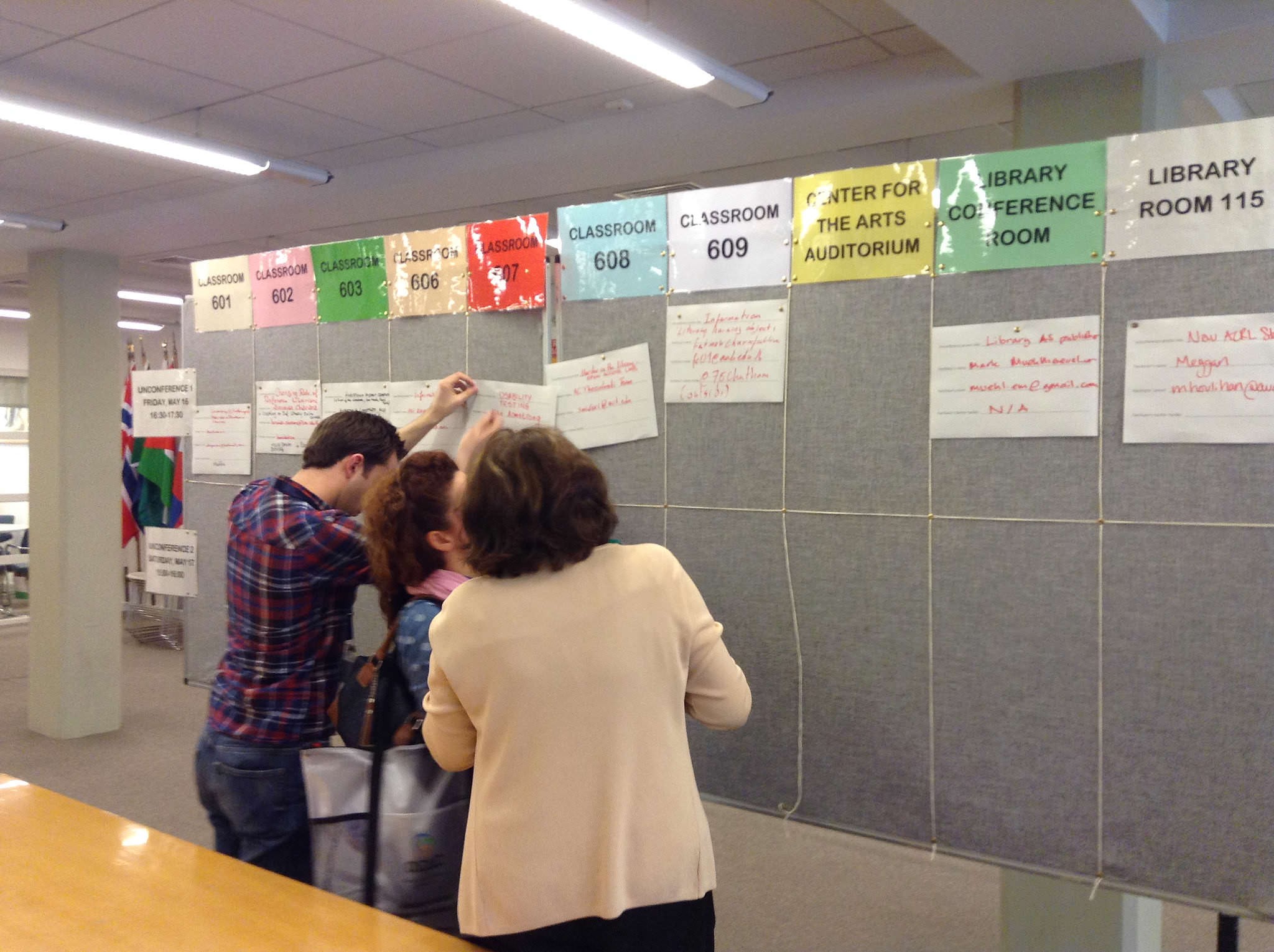 At AMICAL 2014 we tried something new: An unconference. See for yourself!
For AMICAL 2015, we're continuing the un-tradition with two unconference periods on the afternoons of Friday and Saturday, and we're pretty sure that your overwhelmingly active participation will guarantee their success.
But what is an unconference?
An unconference is based on three things:
It is informal.
Participants set the agenda.
It is mainly focused on discussion and exchange of ideas and practices.
Who can lead a session?
Anyone! Those who submitted proposals that didn't make it into the conference program are welcome to propose their topic as an unconference session — but so is everyone else!
What do you need to know?
Each session can be up to an hour long.
If you already have an idea for a session, you can pitch it on Thursday.
Usually, most session ideas come to people during the conference, while people talk to each other during a break, over lunch or on the bus to the hotel.
Unconference sessions can be simple group discussions or hands-on workshops. You don't even need a slide deck.
A session with just two people is fine. Great ideas can come out of small, informal discussions and people always appreciate learning something new. There is no critical mass for inspiration!
When facilitating an unconference session, make sure you allow and encourage everyone to feel free to join in late or leave if they want to check out other sessions too.
You can submit your session idea any time during the conference by putting your session poster on the unconference wall. You don't need to make a fancy poster, just a piece of paper with the session title, your name, email or Twitter handle.
Unconferences are rapidly becoming important and valuable professional development events worldwide. The Edcamp Foundation, for example, is an organization that helps educators host Edcamp events all over the world, designed specifically for teachers and their needs.
Check out this video to get an idea!