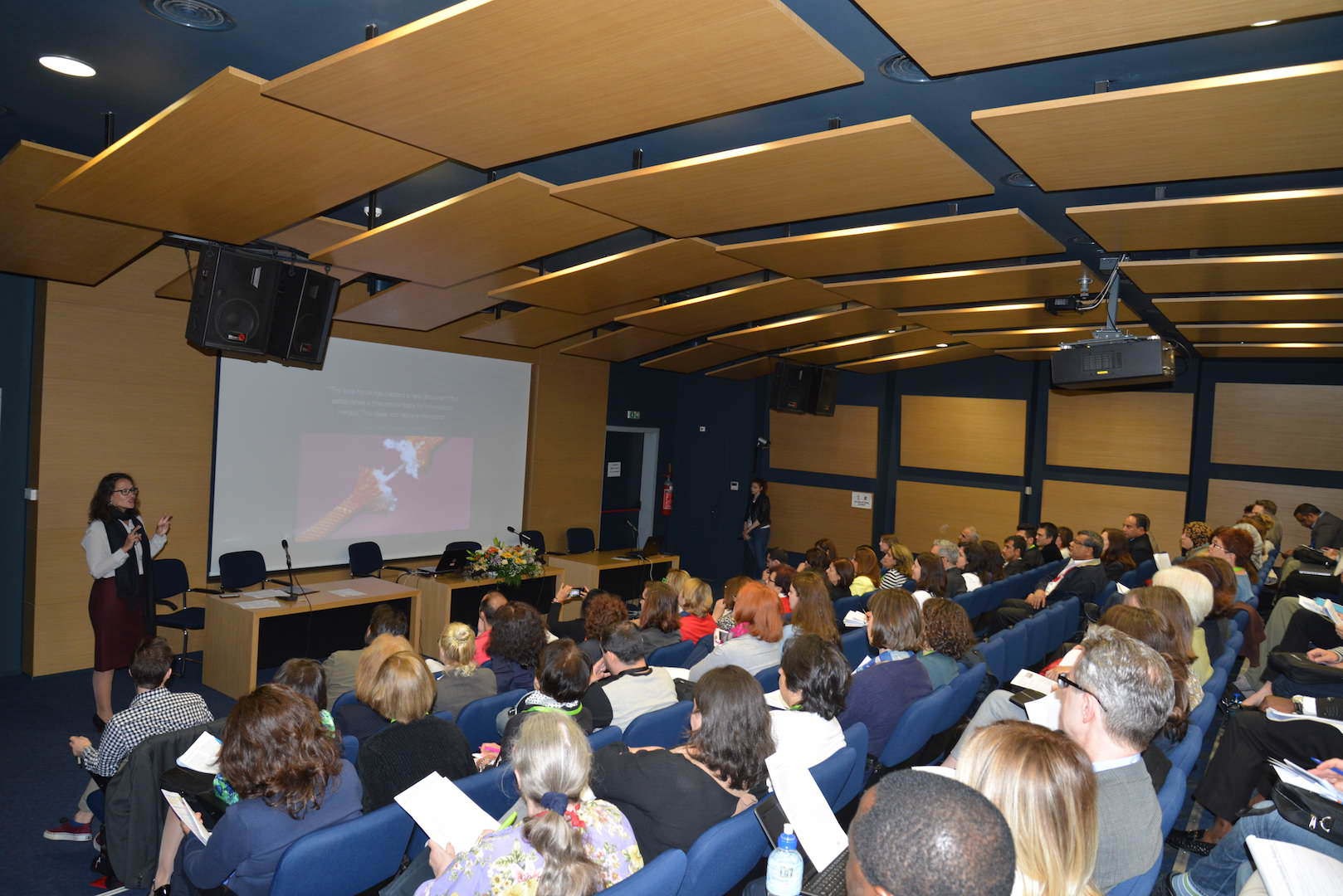 I had such a lovely time at the 2015 conference — THANK YOU all for inviting me and taking such awesome care of me. AMICAL really knows how to put on a conference (and how to party)! And Bulgaria is a gorgeous place to do so. I came away with so many nice connections, lovely conversations and ideas for teaching and learning. When Dimitris asked me to write a short blog post, I was initially nervous (not being a regular blogger), but it's been really nice to reflect on my trip after the whirlwind of getting home and getting back into the day-to-day business of being an instruction librarian.
One of my biggest takeaways from AMICAL finally clicked into place for me near the end of the conference. It reminded me that when you experience a transformative understanding, it's not necessarily a strike of lightning, but the sun rising and slowly changing the entire landscape around you. Everything is the same but everything is also different. As time passes, you make new connections and experience a sense of wonder. And maybe also feel a bit stupid for not having "got it" before when it was right there in front of you all along. What connected the dots for me?
Curiosity. Motivation. Affect.
I was thinking about what I call the "Research process" threshold concept and the Framework calls the "Research as inquiry" frame — the one that boils down to "research is a process of inquiry that leads to the creation of new knowledge." This one has always summed up so much for me about what we teach in higher education.
But what starts this process of inquiry? And why do we persist through obstacles and fear?
Curiosity.
It's a defining characteristic of the human species. Almost everyone is curious about something. I participated in Anne-Marie's workshop and it reminded of this. And, perhaps more importantly, it gave me a tool to use in activating curiosity in my students. When we talk about engaging students and making learning fun, I now believe we are in large part talking about activating or satisfying their curiosity. Some of us are naturally curious about the kinds of things that school often deals in — ideas, abstractions, complex technical or theoretical arguments. Scholars love hearing about each other's research and want to figure out how to solve this or that problem. I'm a naturally abstract kind of person — passionate about ideas, a bit detached from the real world sometimes. But our students?
Motivation.
This idea about curiosity was with me when Nancy gave her talk about researchers and their habits. She was talking about a very small group of folks — top researchers at elite institutions. They are the embodiment of the information literate person in academia. And I wondered, and asked, how does that look in the workplace? Nancy answered (thinking quickly on her feet) that it's perhaps someone who is extremely motivated to find good information — to seek out reliable, authoritative sources and not settle for less. I think it was Elisabetta who pointed out that all of Nancy's researchers were motivated and we could not say the same for all of our students.
Which led me back to this idea of curiosity. I looked again at the Framework and the dispositions for the Research as Inquiry frame and one was "Values intellectual curiosity." Yay! Someone (not me) thought to include curiosity! But as I thought about it some more, I was struck by the qualifier "intellectual." Isn't all curiosity intellectual? I hadn't even questioned that word earlier, but after Anne-Marie's workshop, which differentiated among types of curiosities, I recognized that I was subjecting students to my own bias in thinking that curiosity is something that some have and some don't. But, to repeat myself, almost everyone is curious about something.
Affect.
I led a short workshop on literature reviews for incoming graduate students when I got home. After the workshop, a student approached me. She was an older student who had taken a few years off and was re-entering grad school to work on her dissertation. She said that she had been feeling really hesitant and filled with self-doubt. But after the workshop, she felt a renewed sense of confidence. It wasn't any specific thing I talked about. It was that as the workshop progressed, she was reminded of the tools available to her, the help available to her, and that there are established ways to investigate and generate research questions. That she isn't alone. She said, "I feel like I can do this."
I think that as academic librarians, technologists and faculty, we could do worse than to offer our students tools, both abstract and concrete, to support the exploration of their curiosity. We can remind them that they are curious by nature. Being "educated" can mean finding answers to some of their questions, finding that each answer leads to even more questions and that those questions and answers can help them find a place in the world. Motivation can rise from curiosity and once begun, generates its own momentum. We can help students get started by activating their curiosity or help them get going again when their momentum fades or they get stuck. And finally, this is as much about what our students are feeling as what they are thinking. This understanding gave me a new way to look at my students and I'm pretty sure it's going to lead to new ideas about where I want our instruction program at UNM to go. Thanks AMICAL!
If you want to read more about curiosity, I highly recommend Anne-Marie's writing on the subject.
Image credit: Dimana Doneva / See more