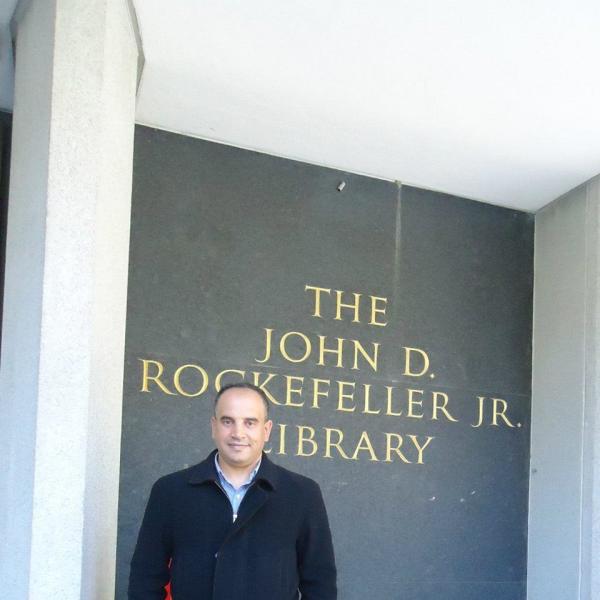 Aziz El Hassani
English Language Instructor
Al Akhawayn University in Ifrane
Aziz El Hassani works at Al Akhawayn University in Morocco. He has been involved with library and information literacy instruction for more than twelve years. He co-published in peer-reviewed journals about "Information literacy in higher education" and presented nationally and internationally on the same topic. In 2018, he completed the Library Leadership in the Digital Age program at Harvard University.
As a coordinator of the Information Literacy Committee at AUI Library, Aziz enjoys collaborating with teaching faculty to implement and design purposeful learning experiences, as well as exploring innovative ways to integrate information and digital literacy skills into the core curriculum.
He has professional certifications, among others, from Harvard Graduate School of Education, Library Juice Academy in California, Soliya Program and the Global Liberal Arts Alliance (GLAA).
Personal pronouns: He
Interests: Information Literacy, Higher Education, Digital Literacy, Digital Humanities, Faculty-Librarian collaborations, Library Instruction.
Contact
Committees
Sessions
Event attendance